Apr. 16, 2014
TOPICS

ENTITIES

PEOPLE

REGIONS

COUNTRIES
Former Special Inspector General for Iraq Reconstruction Discusses Middle East Anti-Corruption Compliance Strategies
Tricia Halling

Anti-Corruption Report
"Oversight under fire" is how Stuart Bowen, who served as Special Inspector General for Iraq Reconstruction from January 2004 through October 2013 and currently serves as a Senior Advisor at the Center for Strategic and International Studies, described his team's role in discovering and fighting corruption in Iraq during and after the war. In his remarks to the Momentum Global Anti-Corruption Congress in Washington, D.C. in March, he discussed the lessons learned from those successes and provided advice to American companies looking to do business in the region. Bowen also emphasized the need for reform in how the U.S. manages its stabilization and reconstruction efforts in areas of military conflict.
To read the full article
---
In honor of International Women's Day, some of ION Analytics' editorial teams led by women interviewed notable women in the markets and industries we cover. This part highlights notable women in compliance and hedge fund, data privacy and cybersecurity, and anti-corruption law, including Amii Barnard-Bahn, Abigail Bell, Genna Garver, Jane Horvath, Barbara Li, Amy Mushahwar, Mara Senn and Carol Widger. The interviews are here.
---
The Anti-Corruption Report spoke with chief compliance officer and assistant general counsel at General Motors, Michael Ortwein, who shared his insights on top-of-mind issues in advance of his participation in ACI's FCPA Conference.
---
The Anti-Corruption Report spoke with IBM's vice president and assistant general counsel of investigations Una Dean, who co-chaired ACI's FCPA conference, about a range of hot compliance topics.
The video is here
---
The Anti-Corruption Report discusses the Foreign Agents Registration Act (FARA) in this short video. For our three-part guide to FARA and the new risk environment, see here.
---
Senior Editor Megan Zwiebel recently appeared on a podcast with Perkins Coie White Collar & Investigations partners Gina LaMonica and Caryn Trombino, who discussed the use of AI in compliance programs, including trends in AI-based compliance, steps companies can take to utilize AI in their compliance programs, and how regulators view the use of data and AI in compliance programs. Listen to the podcast here.
---
Listen to our Fall Editorial Update for a discussion of recent enforcement actions; enforcement trends and policies; and top-of-mind issues, such as internal investigations and hotlines, all in under 15 minutes. Register here.
---
​​​​The Senior Editors of the Anti-Corruption Report and the Cybersecurity Law Report recently teamed up to present an update on the trends and hot topics in the anti-corruption, cybersecurity and data privacy spaces since the beginning of the year and what the publications will be focusing on in the coming months. A complimentary download of the webinar is available here.
---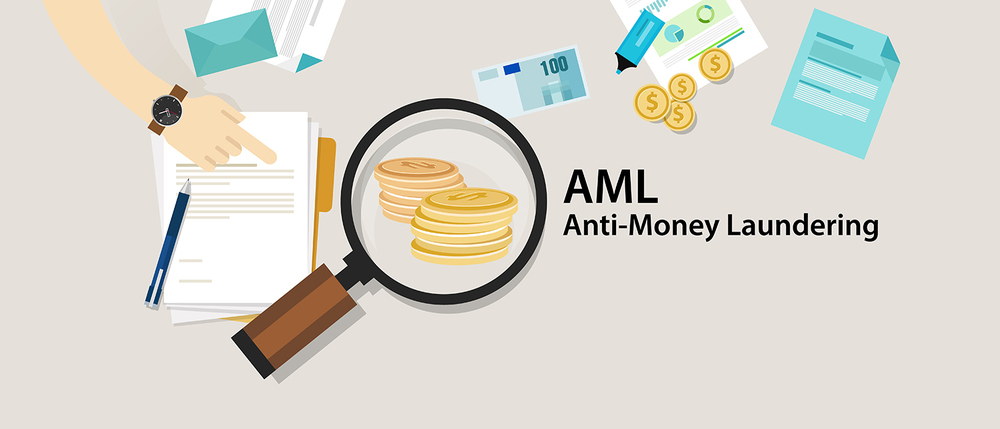 Please join our sister product, the Hedge Fund Law Report, on Thursday, May 30, 2019, at 11:00 a.m. EDT, for a complimentary webinar discussing the key components of a robust anti-money laundering program. To register for the webinar, click here.
---
Transaction monitoring can help a company identify problem areas and assess how well its compliance program is working. Please join the Anti-Corruption Report for a complimentary webinar on May 2, 2019, from 1 p.m. to 2 p.m. EDT, where Senior Editor Megan Zwiebel will interview Google global ethics & compliance senior counsel Therese Lee and forensic program manager Aditya Yerramilli about how Google handles the art and science of transaction monitoring. Registration information is here.
---
Doing business in a country that is embroiled in a mega-scandal can be treacherous. This is particularly true when the local business community is slow to get on the compliance bandwagon, as has been the case in Argentina while the Notebooks Scandal has been unfolding. Please join the Anti-Corruption Report on April 17, 2019, from 1:00 p.m. to 2:00 p.m. EDT for a complimentary webinar in which Editor-in-Chief Nicole Di Schino will discuss how to mitigate risk in light of the developing scandal with Argentinian attorney Guillermo Jorge, a partner at Bruchou, Fernandez Madero & Lombardi, and Barrick Gold's Jonathan Drimmer. To register, please click here.